Testimonials - What Our Clients Are Saying About Us...

Beca has been a Pacifecon client for over 6 years
"We did not need to compare with other data providers as we knew Pacifecon provided excellent Marketplace Information and we continue to be impressed.
We like being able to adapt saved searches to our specific needs and tailor them for each individual staff member.
The Market Intelligence Pacifecon provides keeps us informed on who is doing what in the market place and enables us to start conversations between companies to grow our business relationships.
Pacifecon definitely gives us a head start! "
Samir Govind
Technical Director – Structural Engineering
www.beca.co.nz
Beca is one of the largest employee-owned professional services consultancies in the Asia Pacific. In 1918, Beca was established in New Zealand with only three employees. Today, Beca has a substantial Asia Pacific footprint approaching 3,000 employees in 17 offices across the world.
Beca delivers a variety of consultancy services across the Buildings, Government, Industrial, Power, Transport and Water market segments. We operate from three main "hubs" – Australia, New Zealand and Asia – offering everything from engineering, architecture and planning services, to project and cost management, software technology and valuation services.
---

Having switched from a competitor in 2013, Ampelite use Pacifecon with 5 end users
"Over a trial period between Pacifecon and a Competitor we found Pacifecon's information to be accurate and that Pacifecon covered more projects than what we had sourced previously.
We found the Pacifecon website to be user friendly, with fewer keystrokes to get answers. The Pacifecon spread sheets are user friendly with good quality information provided. Pacifecon provided comprehensive training to our sales team which has provided a good platform to do business from.
With more projects with accurate information available we have found that there have been greater opportunities to promote our full range of products.
Pacifecon is a good company, offering excellent training options and back up support…. It works for us!
Kerry Andrew
Chief Executive Officer
www.ampelite.co.nz
Ampelite is New Zealand's leading manufacturer and supplier of natural lighting building products.
The Ampelite product range is extensive, with products for small jobs around the home to large scale warehousing. Alongside this Ampelite lead the way with innovative polycarbonate products and materials designed for unique environments such as corrosive situations. Ampelite commenced operations in New Zealand in 1995 and moved into a custom built warehouse in 2000 to house Ampelite's state of the art production plant. The very best raw materials and latest resin technology are used in the manufacturing of all Ampelite's fiberglass sheeting. The automated processing is controlled to ensure that each phase of manufacturing is absolutely consistent from batch to batch. The curing ovens are approximately 40 meters in length and the sheet is immediately ready to be trimmed and cut to length. This plant can produce some 300,000 lineal meters each month.
---
Nexans/Olex has been using Pacifecon Online for 5 years…
"The Pacifecon system allows us to easily and efficiently identify what is happening in the market place.
What I like about Pacifecon is how current the information is. It is updated everyday. The information on Pacifecon is very broad, it does not exclude anything. The website has search criteria, which allows one to filter down to produce a manageable volume of high interest projects.
We found that, as a result of subscribing to Pacifecon, that we have time to focus on what is important, rather than spending time going out ourselves looking for leads.
Nexans Olex recently upgraded their subscription to include the South Pacific and as with the NZ based projects find the additional data very comprehensive.
Pacifecon is user friendly. They are constantly refining and improving the website by adding new features. I find their customer relations fantastic.
Pacifecon more than suits our requirements."
Mark Williams
National Manager – Infrastructure & Rail
www.olex.co.nz
Nexans Olex New Zealand Limited produces a wide range of electrical power cables, ranging from building wires and control cables to power cables with rated voltages up to 35 kV. Complementing this range is a broad selection of industrial, data/communication, fire rated and mining cables manufactured by Nexans factories in Australia (Tottenham and Lilydale). All of which are quality certified to ISO 9001.
Nexans Olex also provides specialist technical services, cable design and other value added services gained from our extensive experience in the cable industry.
---

CS for Doors have been Pacifecon clients since 2011
"Architectural Reps can be more proactive by targeting Architects on their projects. Specification is everything, and Pacifecon gives us the opportunity to be in on projects in the very earliest stages.
We use the system to get our name in front of Builders. Residential building information is given to my Reps, they can then go straight to site.
James uses Pacifecon every day. When driving past a building site he can access information instantly from Pacifecon, with regard to that building site, on his ipad.
I like the flexibility of the system. I find that the Pacifecon website is intuitive."
Nick Bridge
Sales Manager
CS FOR DOORS
www.csfordoors.co.nz
CS FOR DOORS is Australasia's premier manufacturer of cavity sliding door systems - doors that slide inside walls. We have a range of over 50 cavity sliding systems and related products to choose from, suitable for both residential and commercial applications, including special systems for disabled access and healthcare, automatic cavity sliders and self closing options and acoustically rated cavity sliders up to STC43.
---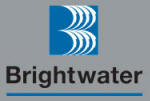 Having switched from a competitor, Brightwater have been using Pacifecon online since 2010.
"We were looking for a reliable and accurate resource to provide us with updates on the Construction Industry. I felt that, of those we reviewed, Pacifecon best fit that requirement.
Pacifecon gives us the knowledge that allows us to be informed about the market place. They provide early notification of opportunities and the updates are reliable.
I find that Pacifecon are proactive when it comes to our ideas and changes that need to take place on our profiles. They always do more than is required and provide us with fantastic customer service. "
Jason Hearn
Sales & Marketing Manager
Brightwater Engineering
www.brightwater.co.nz
Brightwater is a leading innovative engineering solutions provider to Australasia's Resources, Industrial Energy, Quarry & Minerals and Wood & Forestry sectors.
---

Fulton Hogan use Pacifecon's online website with 9 end users nationwide.
"We have saved searches with alerts that notify us of any changes to progress. I also receive weekly updates from the three "saved searches" that I generally use to monitor things.
Our focus is on large projects across the country but we also have regional staff who use Pacifecon to monitor all levels of opportunity within their particular region.
We use the tracking and printing features plus project groups which allows us to separate our projects into industry sectors. These features are excellent for reporting."
Bruce Habershon
Business Development Manager
Fulton Hogan
www.fultonhogan.com
Fulton Hogan is a major civil contracting company, offering customers services in civil contracting, construction, infrastructure and facilities maintenance, quarrying and asphalt production and surfacing. It is committed to providing innovative, cost effective solutions for customers and for the community.
---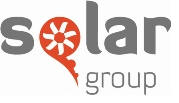 "We have been using Pacifecon for three years and wished we had hooked into this sooner.
The service and support has been exceptional from day one and the team continues to impress us. The quality of their project information is second to none and Pacifecon has the ability to customise their website specifically for our needs.
It is the perfect tool to drive our business forward in this competitive market.
For any business that is looking for a leads provider, Pacifecon is my company of choice and I thoroughly recommend them."
Roy Netzer
MD
Solar Group Limited
www.slg.co.nz
Solar Group was established in 1986 and has developed into the largest solar thermal company in New Zealand with a network of 75 dealers nationally based in every major city.