National Construction Pipeline Report 2017
The building and construction industry continues to thrive. This report is commissioned by the Ministry of Business, Innovation and Employment, and is jointly prepared by BRANZ and Pacifecon (NZ) Limited.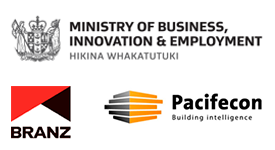 Future demand for Construction Workers
The Future Demand for Construction Workers report explains projections for construction occupations and provides a summary of key findings. An interactive web tool has also been developed that enables users to select, view and download a range of information from both reports.

Market Intelligence
Pacifecon can give your business key insights for making intelligent decisions and can also keep you updated on latest news and information. Click below if you wish to subscribe to our regular newsletter

News - Articles of Interest
Useful Links